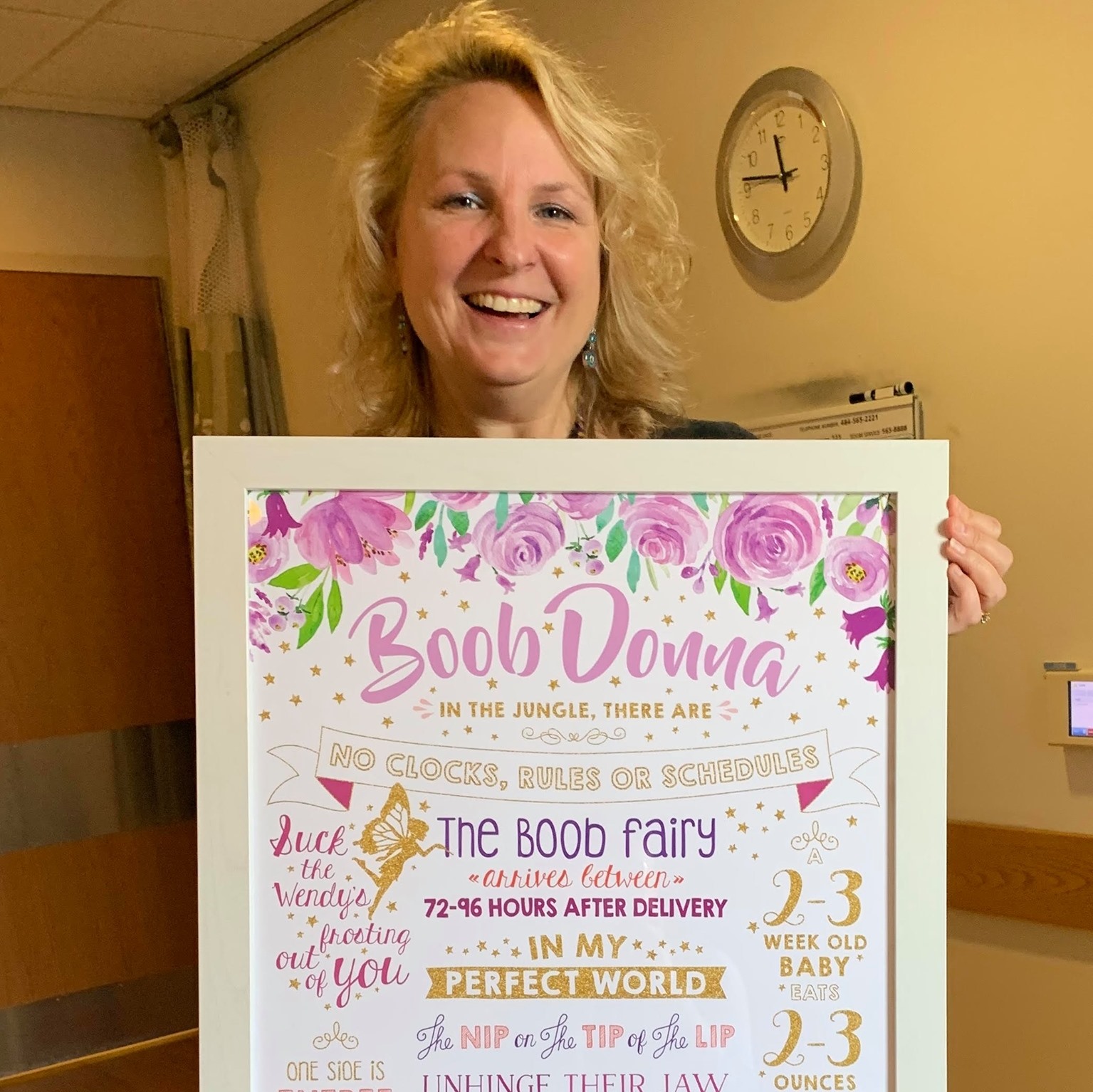 Hello Beautiful People!
My name is Donna Sinnott also know as Boob Donna.
WELCOME
You made it to my teachable site, the platform where I host my Getting Started with Breastfeeding Class and my video library.
"My mission in life is to empower you with knowledge and to help you get breastfeeding off to a good start!"
Please enjoy a sneak peek at my Getting Started w/ Breastfeeding Video!
Boob Donna's Education on Lactation
(Lifetime Package)
or
Buy My Getting Started with Breastfeeding
(Class)
Want access to me after the birth? Chose my lifetime package.
The lifetime package includes: unlimited viewing of my Getting Started with Breastfeeding class, pdf of my power point, invitation to my private Facebook community, a growing video library of important lactation topics and a bonus prenatal yoga series with Leah in Hawaii.
You'll have access to me live and in-person too because I'll be hosting workshops and Q & A sessions monthly that cover every prenatal and postpartum lactation question you may have. You will also get access 24/7. For a complex issue, I include one virtual lactation consultation covered 100% with the Lactation Consultants at the Breastfeeding Resource Center.
ALL OF THIS IS INCLUDED UNDER THIS PACKAGE.
OR
Purchase just the 90 minute Getting Started with Breastfeeding class, which includes unlimited viewing, a copy of my power point and an invitation to my private Facebook community. Ideal as a prenatal breastfeeding class.
In my class, I cover all the basics:
Why breastfeed?
What do you need to know to about the first two weeks?
What is a good latch?
How do I know the baby is getting enough?
Can I have a glass of wine while eating sushi?
I also deep dive into breast pumps and blending pumping and bottle feeding into your feeding plan and much more.
Hours of content included in the full package!
"Three years ago as a first time mom I had the greatest experience with our lactation consultant in the hospital. Fast forward to my 2nd pregnancy, I took Donna's Prenatal Class as a refresher. I quickly remembered her fun songs and quotes and felt right at ease to start my breastfeeding journey again. We are now 6 months strong and thriving with our feedings and planning to continue to breastfeed long into the future!"
Rachel Y ~ Mom of 2
Boob Donna's
Education On Lactation
Check your inbox to confirm your subscription